Professor Ian Anderson AO
Fellow 2011 - 2014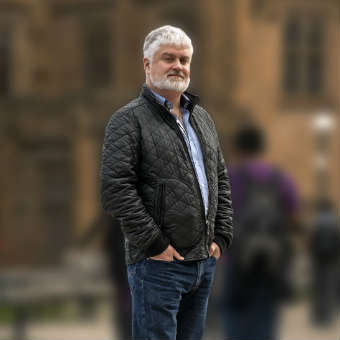 Professor Ian Anderson AO is a Palawa man, born in Tasmania, but has spent the majority of his life in the Koori community in Victoria, where he has extensive family and community networks. These connections are deeply rooted through the colonial history of the Bass Strait.
Ian's professional background includes over two decades association with the Victorian Aboriginal Health Service as an Aboriginal health worker, doctor, Chief Executive Officer and board member, and a period as Medical Adviser to the Office for Aboriginal and Torres Strait Islander Health in the Commonwealth Department of Health and Aged Care. Professor Anderson has chaired Ministerial Councils such as the National Aboriginal and Torres Strait Islander Health Equality Council and the Aboriginal and Torres Strait Islander Higher Education Council.
Prior to joining the public service, Professor Anderson held successive leadership roles at the University of Melbourne including the Foundation Chair, Indigenous Higher Education and as Pro Vice-Chancellor (Engagement). He was previously the Foundation Chair of Indigenous Health, also at Melbourne.
In March 2017 Ian was appointed as Deputy Secretary of Indigenous Affairs at the Department of the Prime Minister and Cabinet, responsible for coordinating the Council of Australian Government's (COAG) response to the refresh of the Closing the Gap targets for Indigenous health and social disadvantage and was the most senior First Nations official in any government in Australia.
Ian became an Officer of the Order of Australia (AO) in 2017 and was appointed a Fellow of the Academy of Social Sciences and Academy of Health and Medical Sciences, both in 2018.
In 2020 Ian took up the roll of Deputy Vice-Chancellor (Student and University Experience) at the Australian National University (ANU) with the responsibility for delivering an ANU student experience equal to the best in the world.
Ian has moved home to country where he grew up and is currently the Deputy Vice-Chancellor (Academic) at the University of Tasmania is also the new Chair of the Atlantic Fellows for Social Equity Advisory Board with the University of Melbourne.